St Kieran Newsletter 30/10/20
Filter Content
St Kieran Newsletter 30/10/20
Today is World Teachers Day, a day where we acknowledge the outstanding work done by the educators in not only our school but in every school across the world. It's important to understand that it is not only the classroom teachers but also the education assistants that need to be acknowledged for the work that they do each day. This year as we are aware has been like no other in our living memory and it is put enormous stress on not only the children and our families but also to those who educate our children in a school environment. So please if you get a chance, take the opportunity to say thank you because that positive feedback and acknowledgement will make the day of a special educator.
Last term, you may have seen in the news media that there would be no increase in fees in the 163 schools in Catholic Education in Western Australia. We can confirm that this will be the case at St Kieran. We have tried to go through all aspects of our school budget and where we can make savings, like removing the bus component from the swimming pool because we will now be using the Tuart Hill swimming club pool run by Servite College, these costs will be passed on to parents in the fee structure for 2021. The fee structure for next year will be presented at the annual general meeting, which is now moved to Tuesday, 24 November at 7 pm. We are aiming to present all reports electronically the day before the meeting as we are aware that we will be unable to accommodate a large adult crowd on the night of the meeting so we want to make sure that every parent has access to the information.
A separate message will come out regarding nominations for the board for the next two-year period, with three places becoming vacant. These positions will be voted on at that meeting.
We understand that there are still a number of our families are struggling financially and we want them to reach out to the school if they haven't already and to let us know what we can do to assist them. It is really important that this communication is had in the next couple weeks so that there is no undue stress placed on any family from the end of this year to the beginning of next. Please remember that all these discussions are confidential, and our aim is to support you in the education of your child.
I would like to acknowledge and thank the parents who have put their hand up to help run the three events for our children this evening. It is through the goodwill of our families that we can provide these opportunities for the children. We really appreciate the willingness of everyone to support these events and to also be extremely mindful of making activities safe and enjoyable for everyone.
Congratulations to Noah Kerbolt who is the first winner of our after school stars award. Noah was the lucky ticket drawn out and he picked out a great set of colouring pencils as his award, which will go with his great love for drawing. Well done Noah!
Have a great weekend.
Peter Cutrona
Principal
Your Move Stirling @ St Kieran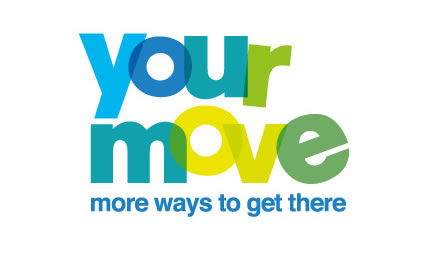 Your Move Stirling is here, and we have a chance to win big!
Our school is competing in the Your Move Stirling Schools Competition and we need your help to win a prize from a range of fantastic options. Your Move is a free program that provides information and support to help your family find more active, healthy ways to get around.
Help us earn points by:
Registering online: bit.ly/ymsregister
Complete a call with the Your Move Stirling team.
Just by doing so, you will receive a free welcome pack delivered to your door with information tailored just for you AND our school stands a chance to win prizes to the value of $3500. The school with the highest percentage of parents signed up to Your Move Stirling wins!
Check out the prizes here. Competition ends Friday, 7 March 2021 at 5pm
During Week 6 there will be a book sale in the undercover area as occasionally books from the Library have to be culled. We are using these books to raise funds for St Vinnies.
The sale will be set up on Tuesday 17th November and will be open for business before school and each recess of Tuesday 17th, Wednesday 18th and Thursday 19th.
All books are 50c so come and grab a bargain and help St Vinnies. Happy reading!
Mrs Young
Library Officer
Parenting Courses - Behaviour Tonics
1-2-3 Magic and Emotion Coaching Parent Course
To help manage difficult behaviour in children, calmly and effectively. Learn how to use empathy so kids begin to identify their emotions and become better at managing them. This enables them to take more responsibility for their own behaviour.
Face to face AND live webinar, 7 – 9pm. $180pp or $340 for 2.
Mon 2nd, 9th & 16th Nov,
Mon 23rd, Wed 25th & Mon 30th Nov
Wed 13th, 20th & 27th Jan 2021
PARENTS WILL LEARN
The two approaches to parenting.
How to discipline without arguing, yelling or smacking.
How to handle kids testing behaviour.
How to show empathy while developing emotional intelligence in your child.
How to teach and encourage positive behaviour, social skills and independence.
How to strengthen the relationship with your child.
How to manage obnoxious behaviour.
ENGAGING ADOLESCENTS
Parenting skills for resolving teenage behaviour problems.
Face to face AND via live webinar.
Wed 2nd & 9th Dec, 7 - 9pm.
$120pp or $220 for 2 (same household please).
If attending in person, venue is Behaviour Tonics, Wembley.

The structure of this course provides parents with a model for working out what behaviour needs to be ignored, how to coach teenagers to consider the consequences of their actions and to hold difficult conversations when agreements are breached. A practical ' how-to ' guide for parents.
Understanding adolescents: a time of reconstructions, redeveloping social landscapes, brain snaps and body make-overs.
Understanding your job as parent/carer of a teenager – observer, advisor, negotiator, director.
A three-option model for decision making….a 'drop down' menu for parents.
Working out how NOT to respond in tricky emotional encounters.
Building your relationship with your teenager.
How to hold difficult conversations more successfully when discussing issues such as internet overuse, sibling conflict, disrespect, truancy, going out, school work, helping out, choice of peers…and much more.
NO SCAREDY CATS PARENT COURSE –Reducing anxiety and building resilience skills in 2-12 year old children.
Thurs 5th, 22nd & 29th Nov, 7-8.45pm Face to Face AND via live webinar. $180pp or $230 for 2.
PARENTS WILL LEARN
An overview of how a well-honed theory of parenting (what you need to repeatedly do) can assist parents to manage children's worries.
Coverage of how some misguided policies are making parents and children more anxious.
The brain, including how the pre-frontal middle cortex and the amygdala operate, and where fear and anxiety originates.
Commonly misused phrases and cognitive distortions used by children and their peers.
A helicopter view of what risks we can allow and which require us to keep children safe.
'Traps and trip wires': what to do when a child's amygdala starts to play-up.
Memorable strengthening sayings, questioning strategies and mindfulness exercises.
Read Less
This summer WAAPA is thrilled to be able to offer an exciting school holiday program at our campus in Mount Lawley. There are classes for students from Year 1 to Year 12 in drama, acting, screen performance, film making, music theatre and of course Shakespeare. For information about the many courses on offer please visit waapa.ecu.edu.au/summer-school or contact Gabrielle Metcalf at explore.waapa@ecu.edu.au or 9370 6775.