St Kieran Newsletter Week 9 Term 2 - 28/6/2019
Filter Content
St Kieran Newsletter Week 9 Term 2 - 28/6/2019
REPORTS

Over the last several weeks teaching staff have been working very hard together to moderate and report on each students' learning and growth during Semester One. Each staff member who is reporting to each parent regarding their child's learning during this period of time has also sat with members of the leadership team who have also provided both moderation of grades and comments and who have worked together with each staff member to develop a true picture of the learning that has occurred for each child during 2019.
We must also acknowledge other teaching staff who have assisted the process through their own professional judgement, assistance and critical friend to each reporting teacher as someone who has been able to independently look at comments to ensure that they are clear in describing the learning during Semester One.
When viewing the reports it is always easy to look at the overall score, the A-E result for the learning area. What I would ask you to do is to start at the general comment on the very back page and read your child's overall comment that attempts to sum up the general disposition of your child, how they operate with others and their own work ethic.
I would then work my way through the report looking at the overall grade and the subsections that may comprise this, the effort result and the comment that will detail how well your child has met the expected outcomes of the learning area. And when you look at the overall grade and the subsections please keep the following in mind if your child has received a C grade.
What does a C grade mean
For a student to receive a C grade, they need to demonstrate skills and knowledge consistently and not just as a one-off. The child who receives a C grade needs to perform the task or express the knowledge largely on their own, without a lot of teacher guidance or direction at the appropriate level and that the student can demonstrate their learning in different ways but always in a form that appropriately demonstrates their learning. The Pre Primary reports perhaps demonstrates the grading best.
| | | | | |
| --- | --- | --- | --- | --- |
| Exceptional | Exceeded | Expected | Working Towards | Not Yet Demonstrated |
| A | B | C | D | E |
As you look at each learning area use the above chart if you are in Year 1- Year 6 to help explain the results. This year we are also offering parent meetings if you require further clarification or understanding of the reports. These report slots are available from the below link.
Please also note that the grade reports the learning that has been demonstrated during this period of time. This may mean that your child's result may be different from last year and may look different in Semester Two as the learning will be different as will the expectation that is required to be demonstrated to meet that learning in the classroom.
We expect that the report comments and results will not be a surprise to any parent or guardian and that this provides a true reflection of the learning demonstrated in the first part of 2019.
NCCD
The Nationally Consistent Collection of Data on School Students with Disability (NCCD) takes place every year.
The NCCD is a collection that counts:
the number of school students receiving an adjustment or 'help' due to disability

the level of adjustment they are receiving to access education on the same basis as other students.
For further information please download the following sheet that gives you a detailed explanation of the NCCD and how it supports schools.
You can also find these sheets in other languages here.
CHANGE OF INTIMATE IMAGE LAW


Recent changes in the law in Western Australia makes it extremely important for parents to be suitably informed of what their children are doing online out of school. In school, we have implemented the SECURLY platform, together with the CEWA filtering that puts into place a number of measures that mitigate the risks associated with online use. This together with teaching students about how they can be safe both in the online space and also in all aspects of their lives is part of our Keeping Safe and Digital technologies curriculum.
Earlier this year the new intimate image laws came into effect following the commencement of the Criminal Law Amendment (Intimate Images) Act 2018 (WA)
The key messages for young people are:
It is against the law to take, keep, send or ask for an intimate image of a person under the age of 18
It is against the law to share an intimate image of a person of any age without their consent.
In the case of someone under 16, the law says they cannot legally consent to an image of themselves being shared. The law aims to strike a balance between protecting young people from this harmful behaviour, and not unduly criminalising them. Unfortunately, children will and do share inappropriate images, even at an early age without understanding the possible ramifications of their actions.
This message is not meant to alarm or scare but more to inform.
The key message is to remain informed and to ask if you need assistance. We will do our best to assist or direct you to where you can receive the help that you are seeking regarding online and IT related usage.
Please feel free to contact one of the school leadership team if you require any further clarification or assistance.
SCHOOL CYCLIC REVIEW (SCR)
The SCR occurs every 5 years and is part of the re-registration process for the school.
WHY THE REVIEW?
The School Cyclic Review (SCR) provides an opportunity for a panel of educators, external to the school, to affirm, challenge and report on the improvement journey at the school. The SCR also contributes to the school's re-registration process.
WHAT IS REVIEWED?
At first, the SCR focuses on the school's improvement journey over the previous three years. However, in order to create a shared vision for the future, it is necessary to also identify and agree on some of the key school improvement strategies that will ensure the realisation of this focus in the next period of time (usually the next three-year period).
PANEL COMPOSITION?
The SCR panel, which conducts the review, is comprised of a panel chair, the school's School Improvement Advisor/Regional Officer, and either a peer principal or a CEWA consultant.
HOW DOES THE REVIEW HAPPEN?
The SCR panel receives and reviews data collated by CEWA and the school including information relating to student results and progress, the demographics and finances of the school, strategic planning, cultural survey data, and other plans including the Evangelisation Plan and Aboriginal Education Plan, prior to a visit to the school.
The school leadership team completes a self-review statement which forms the basis for the school visit. During the school visit, the panel meets with members of the school's staff, students and community, following up on their review of the data.
The discussions throughout the SCR process are guided by the system's Strategic Direction (LEAD) and supported by the OECD report, What makes a school a learning organisation and the Quality Catholic Schooling(QCS) reviews undertaken by the school.
DATA SOURCES
Documentation:
The school produces the school self-review statement with a template provided by CEWA. Other documentation used in the SCR includes demographic and enrolment data, financial information, performance data (e.g. WACE, NAPLAN and Bishops' Religious Literacy Assessment), program data (e.g. Curriculum Plan, School Improvement Plan) and perception data (surveys).
Groups/Individuals:
Principal, leadership team, students, parents, School Board, P&F, and Parish Priest.
HOW IS VERBAL INFORMATION COLLECTED?
Verbal information is collected during the SCR school visit as per the following process:
The SCR panel visits the school to conduct conversations with school community members.

These conversations involve the principal, leadership team, teaching and non-teaching staff, students, parents, School Board members, P&F members and the Parish Priest.

The Parish Priest is interviewed individually; all other data sources are interviewed in groups.
WHEN IS THE REVIEW?
The SCR will take place on 12/13 August 2019
REPORT AND FEEDBACK TO SCHOOL
At the completion of the school visit, the SCR panel prepares a report based on the data and their findings during the interviews. The report provides the school not only with feedback about the improvement journey over the past three years but also identifies new challenges and directions as the school works towards implementing its next approach to improvement.
The Principal is responsible for sharing relevant aspects of the SCR report with the staff and school community.
The School Improvement Advisor/Regional Officer discusses the SCR report with the Principal and works with the Principal in acting on the recommendations made in the report.
Wear your CRAZY SOCKS on Wednesday, 3rd July!
Bring a GOLD COIN donation.
All money raised goes to LIFE LINK
Angelico Art Exhibition - St Kieran Representatives 2019
Congratulations to our Angelico Art Exhibition finalists whose pieces are shown below, as well all students who entered their peices for the competition.
Our finalists below were...
Kaitlyn Yr 3
Ethan Yr6
Andres Yr 4
Rafaela Yr 1
Damian Yr 5
Dominie Yr 5
All entrants currently have their pieces displayed in the school admin.
Congratulations to everyone who entered!
Reminder - The Great Book Swap
The Great Book Swap is a fantastic way to celebrate reading in our local community and raise much-needed funds for remote Indigenous communities. The idea is to swap a favourite book you no longer want any more in exchange for another, for a gold coin donation. Help close the literacy gap and make a difference in the lives of remote Indigenous communities.
Our Great Book Swap will be held on Wednesday 3rd July. To celebrate the UNESCO International Year of Indigenous Languages, we have been assigned a language house to support.
St Kieran Primary School has been allocated Bigibigi House (pig in Kriol, NT)
Last year our St Kieran Primary School helped raise $478.55 for The Great Book Swap which helped to provide books and literacy programs to remote communities where they are needed most.
What to do:
1. Bring in books to your class teacher you have finished reading and do not want anymore. Please ensure books are in good condition and a suitable content for the age of the class. The more books you bring in, the more you can swap for new ones.
2. Our Swap Day will be held on Wednesday 3/7/19 in the Upper Learning Area
3. On the day, the class teacher will take you to the 'Great Book Swap'. Everyone will donate a gold coin to participate and then some time during the day teachers will take each class to choose their new book. If you brought in more than one book, you may choose the same amount as you brought in. It's as simple as that!
Thank you for your support!
Centenary 2020 - Expressions of Interest
Our school celebrates diversity and inclusivity and as we near the Centenary Celebrations next year, we are looking for willing families to participate in a small video to highlight one hundred years strong!
If you currently have children at St Kieran, you are yourself a previous student, perhaps also grandparents and great-grandparents, we would love for you to be involved!
Please send an Expression of Interest Email, Centenary Video and we will be in touch!
On Sunday 20 October, the Centenary Committee will host an afternoon tea for former staff and students. Some of these students attended St Kieran in the 1950's - more than 60 years ago!
We are looking for willing volunteers to come and lend a hand on the day. If you can spare a few hours in the afternoon from 1.00pm - 5.00pm, please send us an email! to 2020@stkieran.wa.edu.au
Thanking you in advance
Western Australian 2019 Swimming Championship
Lucas Fazari from 6B has been selected to represent Western Australia in the 2019 Swimming Championship. This team will be competing at the School Sport Australia National Championships in Melbourne, Vic from the 30 July to 2 August 2019. We congratulate Lucas on this great honour of being selected and wish him well in the competition.
Entertainment Books - Books or Digital- Memberships are here
The new 2019/2020 Entertainment Memberships are here, and this year we will be fundraising for our school. The memberships sell for $70 and the school receives 20% from every membership sold.
Choose between the Entertainment Digital Membership or Entertainment Book. Both memberships contain thousands of up to 50% off and 2-for-1 offers for Perth's best restaurants, cafes, family dining and other attractions. The Membership is valid from now until 1 June 2020.
To order your Book or your Digital Membership securely online visit:
After School Guitar and Keyboard lessons
Lessons in guitar and keyboard will be offered by Keyed Up Music, the same company who also run our in-class music program. The classes will be held after school on-site at school and will commence as soon as there are enough students to form a group. Please direct all queries to Keyed Up Music Ph: 1300 366 243 enquiry@keyupmusic.com.au
We are currently a few students to commence both programs- If you are interested to start at the beginning of Term Three then please make contact with Keyed-Up using their details below.
2020 Aranmore Specialist Program Scholarships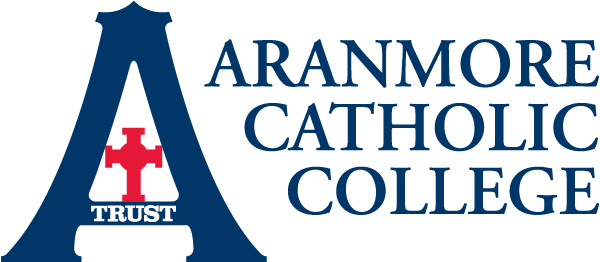 Aranmore Specialist Program Scholarships for 2020 – Apply Today
Aranmore Catholic College warmly invites applications for scholarships for our Music, Netball and Rugby Specialist Programs.
For further information, please visit https://www.aranmore.wa.edu.au/enrolments/scholarships.
The closing date for scholarships is August 2019.
Located close to public transport in Leederville, Aranmore is a co-educational school for Years 7 – 12. The College is renowned for our strong sense of community, teaching care and the outstanding opportunities available to students inside and outside of the classroom.
WAAPA at ECU is offering an exciting performing arts program for children and young people in years 1 to 12, these July school holidays. The Winter School includes classes in drama, acting, screen acting, film making and musical theatre. For information about the many courses on offer please visit Winter School or contact Gabrielle Metcalf at g.metcalf@ecu.edu.au or 9370 6775.