St Kieran Newsletter Term 2, Week 2 - 30 April 2021
Principals News
The momentum of the term has started to ramp up. It always happens around a week or so in. Before we know it, we will have hit the long weekend in June. We are all settled back into our routines, work, school, lunches, uniforms, homework, sporting and after school activities. These begin to consume the hours, the days. The rush starts to come, and we move quickly from one thing to another. It is pretty easy to miss the special moments and many blessings we receive.
I know for me personally, it is getting busier each day, so I know it is getting busier for you as parents. It has to be. Getting kids here on time, then picking them up at the end of the day. Organising other people when you cannot get here. I am exhausted just thinking about it. Life goes at a hectic pace. With the pace we are going at, it is important to try to find some time to stop and rest, slow it all down.
I guess it actually comes to that point when we have to schedule things in. I have had a few conversations with parents as the term has gone past and all are discussing how busy we are or how busy life in general has become. Schedules have become really important for me. If I schedule it, things happen, if I do not place something in my calendar, I forget to do things.
Life in schools will throw us, many things to consider, after all we are in the game of nurturing children, your children. We therefore find ourselves constantly striving for the best for them and their education. It is however complex. This complexity requires us to always remain centred and focussed on the wellbeing of every one of our students. When there is calm, we show that we are trusting in God. Calmness brings peace to what we do. It is not always easy to stay in a state of calm, but if we allow ourselves to trust, we find our anxieties and worries will lessen. We will feel our heart rate lowers and the nerves we can sometime feel dissipate. We all know that being with others who are able to remain calm in situations that may lead to us being unsettled or feel a little panic, is something that we seek out.
Our children need us to be this calmness. In our calmness, our children will find shelter when they need it. We are all drawn to people who have this in-built ability to settle within. We are surrounded by many good people who offer us this shelter. We need to look around for these people in our lives that bring a sense of peace to any situation. They allow us to be who we need to be. Enjoy discovering these families, friends and colleagues. We may even discover this in ourselves.
I hope you all had a great week!
Kind regards
Daine Burnett
daine.burnett@cewa.edu.au
School Uniforms
Lowes will be holding a 20% off sale on Thursday 6th and Friday 7th of May. This is a great time to stock up on uniforms and take advantage of the sale.
COVID 19 Update
I would like to thank you all for the support over the last week in returning to school after the lockdown, we appreciate everyone abiding by the regulations and working together with us to access and move around the school. As soon as further information comes to hand, we will communicate with you regarding any situation and as always if you have any questions, please don't hesitate to contact us. Thank you.
This is a reminder to all families that we still have restrictions in place in Western Australia, which means families or visitors who come onto this site must be well, use hand sanitiser which is available, and the students are constantly encouraged to practise good hygiene.
We need to remind you all, of the following:
Do not attend school or any event if you are unwell.

Practice exemplary personal hygiene.

Avoid congregations or bottlenecking.

Maintain appropriate social distancing.
Please refer to the email sent out today via Seqta.
Unwell Students
Can we please ask that unwell students are not sent to school. This in turn has an impact on the other students as well as the staff. Your consideration around this matter is appreciated.
Parking and Supervision at St Kieran
Please note parking in front of administration on Tyler Street is reserved for our Students with Additional Needs families - please refrain from parking here as it causes unnecessary stress on these families. All other families walking in to collect children are asked to park in the church car park. Before school, St Kieran Staff will only supervise the undercover area; and after school, staff will supervise the drive through and the undercover area.
Enrolments Kindy 2022
We are currently undertaking enrolments and conducting interviews for Kindy 2022. Please make sure that you let your family and friends know and if you have a sibling please ensure that you have completed an enrolment form.
St Kieran School Survey
This year St Kieran will be taking part in a school climate survey that will be issued to all parents, staff and students from Years 3 - 6. This will be an online survey that all families will have the ability to complete over the next few weeks. We will be sending out more detailed information regarding this and accessing the survey very soon, which will include log in details and timeframes electronically. The following information may assist you with understanding the survey, keeping in mind more detailed information will be coming to you soon:
This survey is to find out about the climate at THIS school - St Kieran Catholic Primary School.

The importance of the survey is an opportunity for parents to tell the school staff how things are going for you and your children.

The feedback will be anonymous and does NOT include the data of individuals; rather, feedback involves a graph based on feedback from all parents. To ensure anonymity, aggregated scores are not provided for groups of less than four parents.

It is your overall impression that we are seeking and looking to gather. There are no right or wrong answers, and the information will help us direct St Kieran into the future.

The response format requires you to consider how often each statement takes place in terms of:
Almost Never, Rarely, Sometimes, Often and Almost Always.
Allergy Aware
A reminder that we are Allergy Aware at St Kieran, we have many of our families that rely on our vigilance, which means we all need to be mindful of the following life threatening allergic reactions at the school.
Below is a list of allergies we are aware of:
All Nuts

Eggs (raw or cooked), meringues

Kiwi fruit, bananas, figs

Mosquito bites

Insect repellents

Honey and Bee venom

Legumes
Sacrament of Reconciliation
Next week many of our Year 3 students will celebrate their First Reconciliation.
3 Blue will be on Friday 7th May at 6pm and
3 White on Friday 14th May at 6pm.
Due to capacity numbers of the church and COVID restrictions, families are asked to bring immediately family members only e.g. Mum, Dad and siblings.
Sacha Doepel
Assistant Principal


St Kieran Dads - We need your help with Mothers Day Breakfast - Friday 7 May
Dear St Kieran Dads, Guardians, Grandads, Uncles etc.
We would love to pamper & treat our beautiful Mum's & we need your help.
If you're available on Friday morning 7 May from 7:00am - 8:30 am, we would love you to help serve at our Mother's Day Breakfast.
Please email me if you can assist in anyway - sally.hart@cewa.edu.au
Sally Hart
Assistant Principal
Rescheduled School Swimming Carnival
Fortunately, we have been able to organise a new date for the postponed inter school swimming carnival.
The new date is Thursday 27th May. All details in terms of the program and times remain the same.
At this stage we are unsure what restrictions, if any, will be in place in terms of spectators. More information about this will be communicated to families once we receive an update from HBF Stadium.
Ben Hort
Physical Education Teacher
Helping Your Children At Home Parent Session - See Flyer Below
Helping Your Children At Home with the 3 R's
~ Reading, Writing and Numeracy~
for Parents from Pre Primary,
Year One & Year Two
Hi Parents from Pre Primary, Year One & Year Two!
The following flyer provides details about an informative and valuable session held at our school.
The session will be run by our School Staff
to assist parents with
easy and effective ways to help children at home with:
Reading, Writing and Numeracy.
Our aim is to work together to help children to have success in the classroom and develop a joy for learning.
Hope to see you at our session on
Wednesday, 12th May 2021, at 5:30pm.
Spread the word and bring a friend!


Helping your child at home for
Pre Primary to Year 2 Parents
Helping Your Children At Home with the 3 R's
~ Reading, Writing and Numeracy~
for Parents from
Pre Primary, Year One & Year Two
This session has been designed by St Kieran Staff, to provide parents with easy and effective strategies to use at home and help their children with reading, writing and thinking mathematically.
The session will take place
on, Wednesday 12th May 2021
from 5:30 - 6:30pm
in the, St Kieran Upper Learning Area
(above the library).

If you would like to attend please RSVP to:
julie.pusey@cewa.edu.au
by Monday, 10th May, 2021.
We hope to see you there!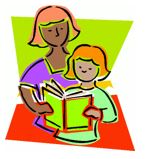 Mothers Day Breakfast
Kieran Connect would like you to join us to celebrate our beautiful Mums or that someone special in your child's life.
Friday 7th May 7.30am - 8am
Upper Learning Area
Adult ($5 per head)
St Kieran Student ($5 per student)
Secondary Student ($5 per head)
Breakfast Box 1


Ham & Cheese Croissant (regular size) and 1 x party Jam & Custard Danish

Breakfast Box 2 Vegetarian Option.


Plain Croissant (regular size) with jam and 1 x party Jam & Custard Danish
Fruit platters plus Tea/Coffee/Juice
Unfortunately, we cannot cater for dietary requirements.
NO CASH ORDERS ONLY ONLINE
Please click on the link below to complete order & payment.
Closing date Wednesday 5 May 2021 at 3.30pm

https://stkieran.cdfpay.org.au/MonitorOnline/app/#/shops

See instructions:

Once logged in, select "Kieran Connect"

Follow option for A or B

A) If you Do Not have an account:
. Select New Parent Account.
. Fill in information requested.
. Look up your children, using full name and class e.g. John Smith 3B
. Open your email and follow the activation link email prompts.
. Select your Childs name then Mother's Day – If you have multiple children you only
have to select one of them for this activity
. Click on + option to add items to your shopping list
. Select "Summary & Checkout"
. Select "Pay"
. Select "MasterCard/Visa Credit & Debt cards only" – Select Confirm
. Enter Card details and Pay
. A receipt will be sent to your email address confirming payment.
B) If you already have an account
. Select parent login
. Select your childs name then Mother's Day – If you have multiple children, you only must select one of them for this activity.
. Click on + option to add items to your shopping list
. Select Summary & Checkout
. Select Pay
. Select MasterCard/Visa Credit & Debt cards only – Select Confirm
. Enter Card details and Pay
. A receipt will be sent to your email address confirming payment.
Bookclub Issue 3 - due back 8th May
Book Club issue 3 is due back by the 8th May. Late orders will not be accepted so please ensure you are using the online LOOP system to place your order. Thank you for continuing to support the St Kieran community by purchasing from the Book Club.
Happy reading!
Jeremiah
Lowes 20% Off Schoolwear
Monday 4 May all students are required to be in full winter uniform.
Lowes will be holding a 20% off sale on Thursday 6th and Friday 7th of May.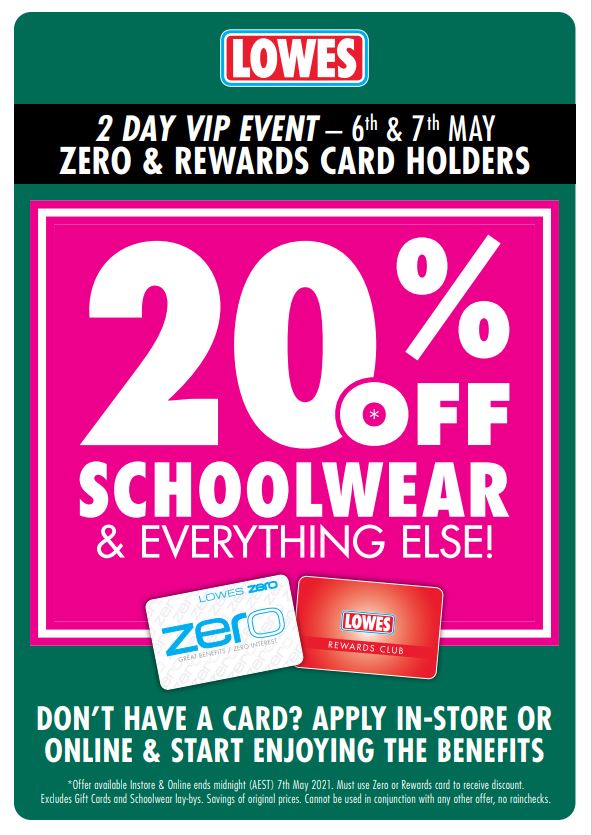 Keyed Up Music Lessons
Keyed Up Music will be teaching keyboard and guitar group lessons this term after school. Lessons start from $18.65 for a group of 4. If you are interested in your son/daughter learning an instrument, ring Savanna on 1300 366 243 or enrol at www.keyedupmusic.com.au/enrolment-form
Entertainment Membership
Make mum's day this Mother's Day or spoil yourself with an Entertainment Membership, you will also receive a bonus $20 eGift Card for Priceline or Woolworths! Save on dining, travel, activities, shopping and more. 20% of every membership will also go towards St Kieran Catholic Primary School fundraiser, Click here to purchase today https://www.entertainment.com.au/orderbooks/8438s8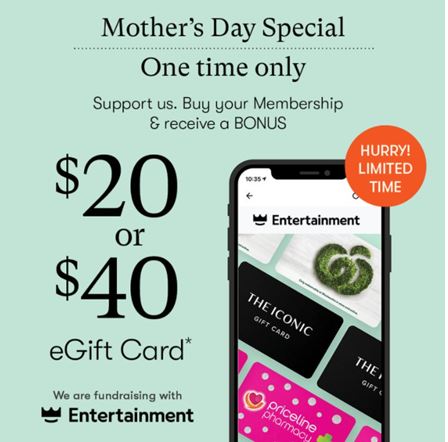 The WA Youth Chorale
Asilo Bilingual Childcare and Learning Centre