St Kieran Newsletter Week 9 - 1 April 2021
St Kieran News
Easter Prayer
Christ our life, You are alive - in the beauty of the earth, in the rhythm of the seasons, in the mystery of time and space.
Christ our life, You are alive - in the tenderness of touch, in the heartbeat of intimacy, in the insights of solitude.
Christ our life, You are alive - in the creative possibility, of the dullest conversation of the dreariest task, the most threatening event.
Christ our life, You are alive - to offer re-creation, to every unhealed hurt, to every deadened place, to every damaged heart.
You set before us a great choice. Therefore we choose life.
The dance of resurrection soars and surges through the whole creation,
This is grace, So let us live.
Amen

Sponsor a Child for Project Compassion
During this season of Lent the boys from Small Groups D embarked on an initiative to raise money for Project Compassion.
They asked staff to sponsor them to walk to and from the pool during the 2 weeks of swimming lessons.
The staff have overwhelmingly supported them and all of us in Small Groups D are so happy to say that we have raised $337.70
Caritas Fundraising
Congratulations to our Faith and Community Pillars on their dedication to ensure fundraising activities for Caritas ran smoothly with maximum participation from all students.
The Community Pillar were very busy selling raffle tickets in our Easter raffle and raised a whopping $1244.50 (more money was handed in at the end of the day).
The Faith Pillar organised a clever incentive for classes. Each week they weighed each class' Caritas Projection Compassion Box.
The winning Year Level was Year 1 with a total weight of 3kg 496 grams!
Year 1 enjoyed a hot cross bun for their excellent efforts. Well done to the Year 1's for their generosity!
The total raised through the Project Compassion Boxes was a massive $1160.70
This means the TOTAL raised by the school for Caritas - Project Compassion for 2021 was $ 2405.20
An amazing effort from all in our St Kieran Family to help Make Jesus Real for those less fortunate that need our support.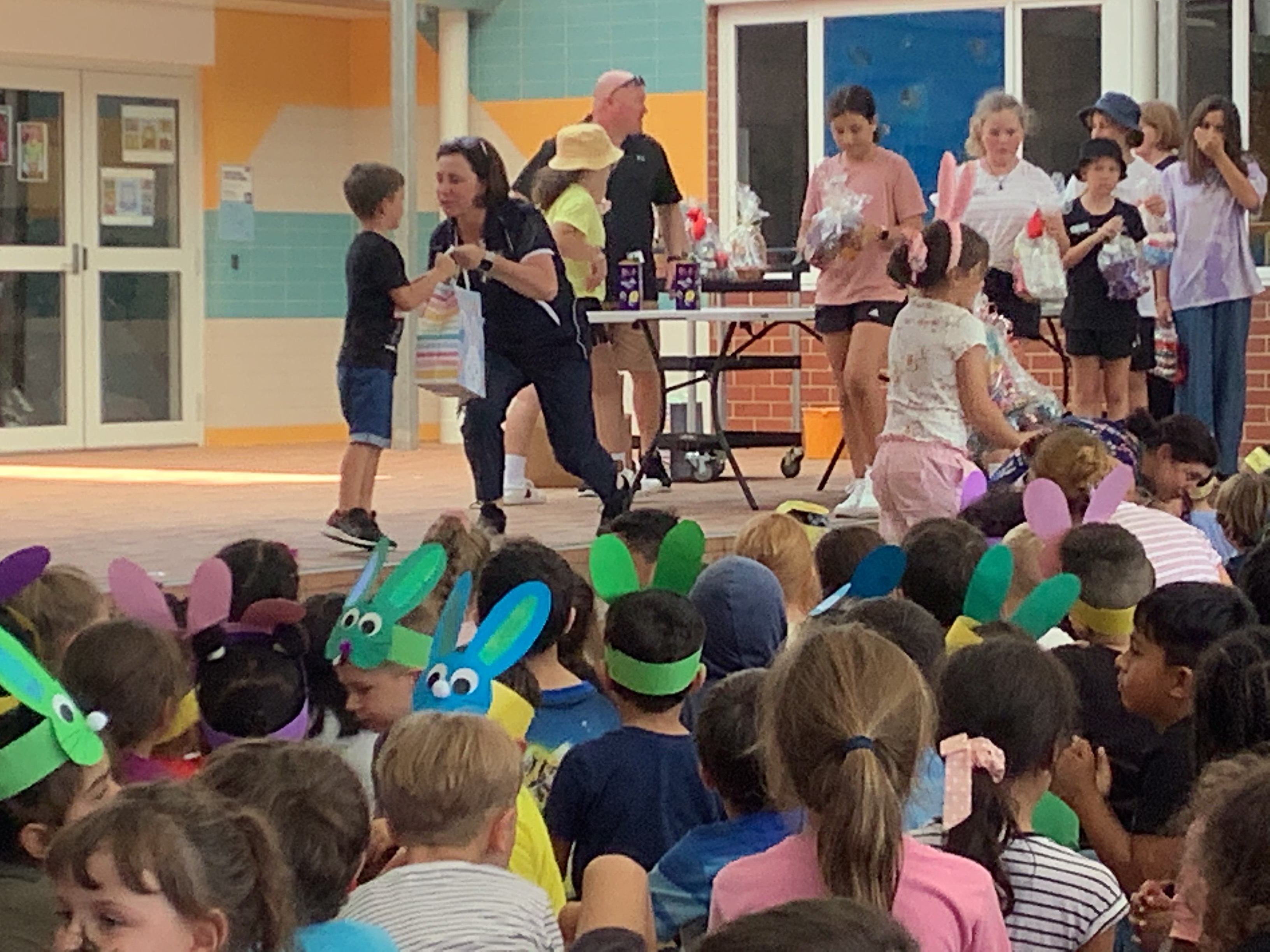 Raffle Winner Results
Sofia Minas 6B

Giovanni Squillace 1W

Kaylee Davies 2W

Hudson Spencer 3W

Mila Fiore 3B

Jake Faranda PPB

Mrs Mc Farlane

Seth Mollison 5W

Ms Tantum

Alex Beverley 3B

Ella Fazari PPB

Manreen 5W

Marco 1W

Alexandra 3B

Elio 3B

Chloe De Mello 5B

Samantha C KW

Chloe 4B

Anya 5W

Tiana PPB

Alfred 1B

Matt B KB

Sean PPB

Leo PPB

Mrs D

Sabrina 6B

Violet 4B

Leo M PPB

Christian 6W

Gabriella S 6B

Zoe 2B

Alessia 5B

Jaxon I 3W

Daniel P - 6

Nate 4B

Michael P 6B

Kiara 5B

Raff 6B

Tiana 6B

Elle 1B

Sienna S 6W

Rosalia 6W

LJ - 1W

Kamran 4W

Ms Comito

Savya PPW

Ariana PPB

Morgan 3B

Eliza 1W

Ricardo 5W

Amelie 4W

Dion F 2B

Enrique 2B

Thomas M 4W

Isa 1W

Levi B 1B

Valentina 1B

Isaac E 4W
We would like to thank the Pre-Primary parents reps Kate Brockhurst and Carla Malecki for taking the time to wrap all the Easter eggs ready for our raffle today.
Stations of the Cross around St Kieran
This morning the Year Two's reverently participated in the Stations of the Cross around St Kieran. At each stop we read about each station and joined together in prayer. To end our service we reflected on the very special time we are in and said our own prayers.
Term 1
Wow…that seemed to go really fast! I can't believe we have already come to the end of the first term. We really appreciate the support this term and look forward to working with the community in Term 2. Thank you all for a fantastic term and I hope you all have a wonderful Easter and stay safe over the holidays.
Staff News
As you are aware we have two staff members leaving us at the end of the is term, however I am very pleased to confirm that from the start of Term 2 the following staff appointments:
Miss Renee Horton will be now working in the Small Groups position for the remainder of 2021.
Mr Jeremiah Jackson will be stepping into the Enrichment Role on Tuesday's for the remainder of 2021.
Congratulations to you both and we look forward to you joining us in Term 2 through these roles.
School Grounds - Dogs
We would just like to remind everyone that dogs are not permitted on our school grounds at anytime. Thank you.
Term Dates
A reminder that we conclude school on Thursday 1st April and return to school for Term 2 on Tuesday 20th April.
Enrolments Kindy 2022
We are currently undertaking enrolments and conducting interviews for Kindy 2022. Please make sure that you let your family and friends know and if you have a sibling please ensure that you have completed an enrolment form.
Term 2 - Winter Uniform
Dear Parents
Term 2 begins on Tuesday 20 April with the School Winter Uniform, there will be a 2 week grace period at the start of term.
Below is the link for the school uniform policy.
St Kieran Parish Holy Week
Dear Parishioners
Services at St Kieran Parish for Holy Week commencing today – Holy Thursday
Holy Thursday: No Morning Mass. 6:30 pm Mass of the Lord's Supper
Washing of the feet as usual and we need 12 persons for this.
Anyone wishing to participate in washing of the feet please inform the Acolyte before 6:30pm mass to ensure we have enough personal for the occasion.
Good Friday: 10:00am Stations of the Cross (Parish Grounds). 3:00 pm Passion of the Lord - Veneration of the Cross
Holy Saturday: 8:30 am Morning Prayer. 6:30 pm Easter Vigil Mass
Easter Sunday: 8:00 am Mass (English). 9:00 am Mass (English). 10:30 am Mass (Italian)
Parish Morning Tea in the Parish Centre after the 9:00am mass, All Welcome!
Please be reminded of the Covid Safe regulations, which is part of our new normal. QR codes and registration list available for all.
In unity with prayers
Love & God Bless
Helping Your Child At Home Parent Sessions - See Flyers Below
Hi Parents from Kindy to Year Two!
The following flyers provide details about two fabulous sessions held at our school. They will be run by our School Staff
to assist parents with
easy and effective ways to help children at home with:
Oral Language, Letters and Sounds
and
Reading, Writing and Numeracy.
The strategies are explained and easy to implement.
Our aim is to work together to help children to have success in the classroom and develop a joy for learning.
Helping your child at home for
Pre Primary to Year 2 Parents
Helping Your Children At Home with the 3 R's
~ Reading, Writing and Numeracy~
for Parents from
Pre Primary, Year One & Year Two
This session has been designed by St Kieran Staff, to provide parents with easy and effective strategies to use at home and help their children with reading, writing and thinking mathematically.
The session will take place
on, Wednesday 12th May 2021
from 5:30 - 6:30pm
in the, St Kieran Upper Learning Area
(above the library).

If you would like to attend please RSVP to:
julie.pusey@cewa.edu.au
by Monday, 10th May, 2021.
We hope to see you there!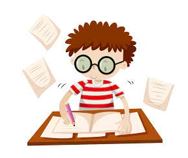 Kindy and Pre Primary Parents
Helping Your Child at Home With:
~Oral Language, Letters and Sounds~
for Parents from Kindy to Pre Primary
This session has been designed by the St Kieran Staff and special guest, Karla Terranova, to provide parents with easy strategies that assist with the development of oral language skills and the teaching of letters and sounds.
The 30-40 minute session will take place
on, Friday 30th April, 2021
from, 9:00 - 9:40am
in the, St Kieran Upper Learning Area
(above the library).
If you are able to attend please RSVP to:
julie.pusey@cewa.edu.au
By Wednesday, 28th April, 2021.
We hope to see you there!
Keyed Up Music Lessons
Keyed Up Music will be teaching keyboard group lessons next term on Tuesday after school. Lessons start from $18.65 for a group of 4 per lesson. If you are interested in your son / daughter learning an instrument, ring Savanna on 1300 366 243 or enrol at www.keyedupmusic.com.au/enrolment_form
Entertainment Book
Support our fundraiser and SAVE BIG these school holidays. Your membership is for 12 months and you can save at places like AQWA, SUBWAY, McDONALD's, SWAN VALLEY CUDDLY ANIMAL FARM, ROTTNEST FAST FERRIES, OUTBACK SPLASH & EVENT CINEMAS plus lots more. Buy today https://www.entertainmentbook.com.au/orderbooks/8438s8