St Kieran Newsletter Week 8 - 26 March 2021
St Kieran News
Palm Sunday
This weekend we celebrate Palm Sunday. Palm Sunday is the first day of Holy Week, a seven-day span that culminates the day before Easter Sunday. The feast commemorates Jesus' triumphant arrival in the city of Jerusalem for Passover, where he was greeted by a crowd of people laying palm branches at his feet. His welcomers hoped that Jesus would overthrow the Roman government in Jerusalem. They shouted, "Hosanna to the Son of David," "Blessed is He who comes in the name of the Lord," "Blessed is the king of Israel," and other words of praise.
Nowadays, there are still palms involved in the Palm Sunday Mass. Each year, palms are blessed and distributed, and many people tie them into the shape of a cross. "Because the palms are blessed, they may not be discarded as trash. Instead, they are appropriately gathered at the church and incinerated to create the ashes that will be used in the following year's Ash Wednesday observance."
This year, Palm Sunday is on March 28. The rest of Holy Week is as follows:
Palm Sunday: March 28
Holy Thursday: April 1
Good Friday: April 2
Holy Saturday: April 3
Easter Sunday: April 4
Holy Thursday commemorates the Last Supper; Good Friday commemorates Jesus' crucifixion; Holy Saturday commemorates the vigil that Jesus' followers held outside of his tomb; and Easter Sunday celebrates the day Christ rose from the dead.
I look forward to celebrating Holy week with you all and the wonderful time that it begins for us as Catholics.
Have a great weekend!
Kind Regards
Daine Burnett
daine.burnett@cewa.edu.au
Centenary Celebrations
Well, what can we say! What a fantastic way to acknowledge and celebrate the last 100 Years of St Kieran Catholic Primary School. To have so many people attend from past, present and future really shows the care and the fond memories that many people have towards the community.
I would sincerely like to thank all of those involved, especially the Centenary Committee, the St Kieran staff and students and the St Kieran Parish and Fr Wilson. Your work behind the scenes and the many extra hours that have been contributed to the events leading up and the final celebration has been extraordinary - I thank you all for dedicating your time and efforts over the past year or so to ensure its success.
We will soon have the Centenary Plaque placed at the front of the school administration to commemorate the day, please feel free to stop by and reflect on our journey.
https://therecord.com.au/news/local/st-kieran-primary-marks-century-of-constant-and-faithful-tradition/
Staff News
This is just to keep you updated on a couple of staff announcements who have some exciting news but, will be leaving the St Kieran Community for the time being.
Mrs Emma Martin has accepted a secondment for the remainder of 2021 at Prendiville Catholic College starting Term 2. This is a great opportunity for Emma to work in the centre over the next 3 terms – congratulations Mrs Martin!
Mrs Ashleigh Shaw will be moving to Esperance during the Term 1 holidays as her husband Luke has been successful in being appointed to the principal position at Star of the Sea – congratulations Mr Shaw and best wishes to you Mrs Shaw!
We will communicate the replacements when the process is finalised to the community.
Term Dates
A reminder that we conclude school on Thursday 1st April and return to school for Term 2 on Tuesday 20th April.
Enrolments Kindy 2022
We are currently undertaking enrolments and conducting interviews for Kindy 2022. Please make sure that you let your family and friends know and if you have a sibling please ensure that you have completed an enrolment form.
Easter Egg Raffle
We are still collecting donations for the Easter Egg Raffle. All money raised will go to Project Compassion. Please hand in donations to the class teacher. Donations can be in the form of easter eggs, chocolates, easter craft or even baskets to make up hampers. The raffle will be drawn on Thursday 1st April.
Sacrament Information
In the coming months, Year 3, 4 and 6 will begin preparation for the Sacrament of Reconciliation, Holy Communion and Confirmation. It is a very important time in the religious life and spiritual journey of the students.
For families who are unfamiliar with the process, here are some things to note:
Enrolment
All students should have completed an enrolment form and returned this to their class teacher.
Commitment Masses
Students making their Reconciliation and Holy Communion should have already attended a Commitment Mass. Students making their Confirmation will have their Commitment mass over the weekend of the 12th and 13th June.
Parent Child Workshops
Parents and children are required to attend a Parent Child Workshop on one the following dates. There are two time slots to choose from 4pm or 5.30pm.
Reconciliation 22nd April
Holy Communion 27th May
Confirmation 2nd September
Community Service
Community Service forms have already been sent home to students making their Reconciliation. Students making Holy Communion or Confirmation will have their forms handed out by the end of the week. If a student attended the Centenary Mass and would like to use this as one of their Community Service contributions, please see Mrs Doepel or Mrs Hart so they can sign off their attendance.
Sacrament
Sacraments will be celebrated in class groups.
Reconciliation 3 Blue – 7th May 6pm
3 White – 14th May 6pm
For Communion and Confirmation, parents have been asked to nominate a mass from their classes allocated weekend.
4 Blue Saturday 19th June 5pm OR Sunday 20th June 10.30am
4 White Saturday 26th June 5pm OR Sunday 27th June 10.30am
6 Blue Saturday 11th September 5pm OR Sunday 12th September 10.30am
6 White Saturday 18th September 5pm OR Sunday 19th September 10.30am
Due to COVID and capacity restrictions at the church, Father Wilson has requested a maximum of 20 students at each mass. This will enable each family to have a pew with a total of 10 family members. We understand that the limit of 10 people may be difficult for some families, but we must adhere to capacity numbers. It is also important to remember Sacraments are sacred celebrations.
Parking
At the beginning and end of the school day, the parking bays directly outside of the front office are only to be used for parents of children with disabilities. We have noticed other parents using these parking bays and then walking their child into school. If you wish to walk your child into school, please use the church carpark over Cape Street or allocated bays on Morgans Street.
Enrichment 2021
Here is what's happening so far in Enrichment for 2021:
Year Six are participating in Cluedunnit Kids which involves them working in teams to investigate a fictional criminal offence with the goal of identifying the offender. The students trying to figure out whether Jazz Min, Tom Arto or Honey Suckle are guilty of assaulting and stealing from Mr Lou Pin, and what charges they should face.
Year Five are investigating the brain. So far the students have looked into the cerebellum, the brain stem and the difference between the two hemispheres. They are now completing a research project on the major components of the brain.
Years Three and Four are delving into the concept of self. The students have been discussing their personal identities and all the different factors that contribute to making them themselves. They have discovered that people have both positive and negative character traits, and that some traits can fit into both of these categories. This week they began working on a project investigating 'Who Am I?'
Ashleigh Shaw
Enrichment Teacher
Safe Routes to School Program
Last Thursday, Natasha Koekemoer from Behaviour Design Works helped coordinate and deliver the Safe Routes to School program with a small group of Year 4 students and Mrs Spencer.
The aim of this activity was to establish a network of safer routes for children to travel to and from school, encourage more active modes of transport such as-walk, cycle and scooter and educate parents and careers in safe behaviours around schools particularly when dropping off and picking up children. Students followed a map and painted various stencils in bright paint on the pathways around our school. The symbols include footprints, eyes and stop signs.
We encourage you to take a walk around the school with your children and see if you can spot them on Cape street and Tyler street.
A special thank you to those families for taking the time to fill in the 'Your Move' Travel Survey. Your feedback is greatly appreciated. We are busy working on putting the results together and will feature a report about our findings next week. Stay tuned!
Mrs Spencer
Sustainability Coordinator
Helping your child at home for Pre Primary to Year 2 Parents
Helping Your Children At Home with the 3 R's
~ Reading, Writing and Numeracy~
for Parents from
Pre Primary, Year One & Year Two
This session has been designed by St Kieran Staff, to provide parents with easy and effective strategies to use at home and help their children with reading, writing and thinking mathematically.
The session will take place
on, Wednesday 12th May 2021
from 5:30 - 6:30pm
in the, St Kieran Upper Learning Area
(above the library).

If you would like to attend please RSVP to:
julie.pusey@cewa.edu.au
by Monday, 10th May, 2021.
We hope to see you there!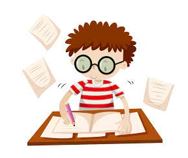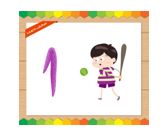 Kindy and Pre Primary
Helping Your Child at Home With:
~Oral Language, Letters and Sounds~
for Parents from Kindy to Pre Primary
This session has been designed by the St Kieran Staff and special guest, Karla Terranova, to provide parents with easy strategies that assist with the development of oral language skills and the teaching of letters and sounds.
The 30-40 minute session will take place
on, Friday 30th April, 2021
from, 9:00 - 9:40am
in the, St Kieran Upper Learning Area
(above the library).
If you are able to attend please RSVP to:
julie.pusey@cewa.edu.au
By Wednesday, 28th April, 2021.
We hope to see you there!
Before and After School Parking at the Parish Carpark
St Kieran Parish would like to request that, School kids that uses the Parish Car park to be collected before and after school to show some respect around the Prayer Shrine area.
Please do not;
Throw the rocks around
Throw or kick wood chips off the flower beds
Run around in between the garden beds
Jump across the sand stone seats, as they can be damaged by the force or weight
Jump on the brick piers and their edges
Disturb, if someone is praying or having a reflection time.
Also if Parents can monitor their kids to ensure above activities are avoided around the Prayer Shrine Area.
Holy Week and Easter Church Service Schedule
Holy Thursday:
No Morning Mass
6:30 pm Mass of the Lord's Supper
Good Friday:
10:00 am Stations of the Cross (Parish Grounds)
3:00 pm Passion of the Lord - Veneration of the Cross
Holy Saturday:
8:30 am Morning Prayer
6:30 pm Easter Vigil Mass
Easter Sunday:
8:00 am Mass (English)
9:00 am Mass (English)
10:30 am Mass (Italian)
All Welcome!
Keyed Up Music Lessons
Keyed Up Music will be teaching keyboard group lessons next term on Tuesday after school. Lessons start from $18.65 for a group of 4 per lesson. If you are interested in your son / daughter learning an instrument, ring Savanna on 1300 366 243 or enrol at www.keyedupmusic.com.au/enrolment_form
Entertainment Book
Support our fundraiser and SAVE BIG these school holidays. Your membership is for 12 months and you can save at places like AQWA, SUBWAY, McDONALD's, SWAN VALLEY CUDDLY ANIMAL FARM, ROTTNEST FAST FERRIES, OUTBACK SPLASH & EVENT CINEMAS plus lots more. Buy today https://www.entertainmentbook.com.au/orderbooks/8438s8
Job Opportunity At CSPWA
Stirling Junior Football Club
Perth Motorplex 3 April 2021